Activities
HockingHills.com RSS Regional Activities
Horseback Riding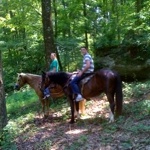 Equestrian Ridge Farm
Come and ride with us Horseback riding at Equestrian Ridge Farm. Open all year. All rides are customized for you and your party up to 10 people. Whether you are looking for a quiet ride through the woods/meadows or a more adventurous fast paced ride, we can tailor a ride for you. Have kids - Ask about our special rides for children. We can create a special experience just for them. All rides include a riding lesson and guide/instructor. Reservations please.
Location:
26711 Pumpkin Ridge Rd., New Plymouth
Phone:
740-603-2523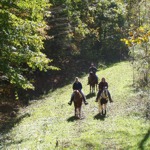 Smoke Rise Ranch Resort
Nestled in the rolling hills of Southeastern Ohio, Smoke Rise is a working cattle ranch that offers guests an opportunity to experience the adventures of the West, not so far from home. Whether you prefer to be part of the action with cattle drives, team penning, cow cutting and guided trail rides or you simply want to ride at your own leasure, Smoke Rise is sure to give you a taste of the old western famed cowboy lifestyle. Guests stay in rustic bunk style cabins on the ranch.
Location:
6751 Hunterdon Rd, Glouster
Phone:
740-767-2624, 800-292-1732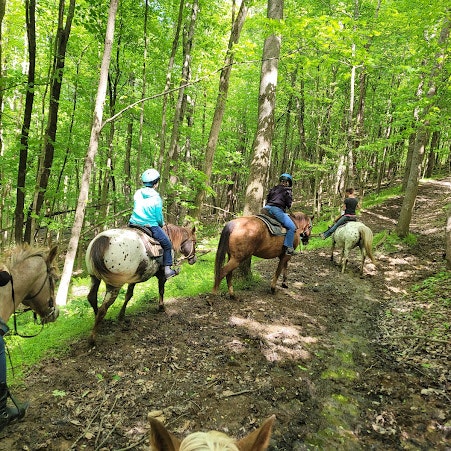 Spotted Horse Ranch
We are a working ranch. We offer our guests the excitement of riding the trails on one of our Appaloosa horses, or bring their own horse The Ranch offers a 16-site campground. Each site has electric and water, shower house with flush toilets. Our Party Hall and lighted arena for open barrel racing, horse shows, etc is available. For a truly unique adventure try our Cowboy Cookout ride
Location:
17325 SR 180, Laurelville
Phone:
740-332-RIDE, 877-992-7433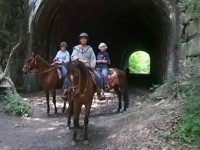 Uncle Bucks Riding Stable
Uncle Bucks Riding Stable features scenic guided trail rides in Zaleski and Waterloo State forests with ample parking. large enough for buses and picnic facilities.Uncle Bucks guided horseback rides offer a unique way to explore the 27,000 acres of the Zaleski State Forest.
Location:
73930 Buck Lane, New Marshfield
Phone:
740-664-2428, 800-221-1122
Zipline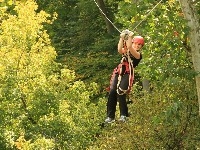 Hocking Hills Canopy Tours
Visitors to the Hocking Hills Canopy Tours Zipline Adventures can explore the treetops during a trip above caves and rock cliffs. Zip liners are suspended on a network of cables, getting a birds eye view of the Hocking River, native wildlife, plants, and rocks.
Location:
10714 Jackson Street, Rockbridge
Phone:
740-385-9477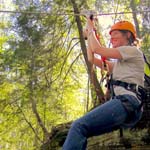 Soaring Cliffs
Soaring Cliffs offers a zip line experience unlike any other in the Hocking Hills. The lines are set over a natural gorge complete with sandstone rock formations, wildlife, and a seasonal waterfall. Because all launch and landing sites are at ground level, guests have the opportunity to explore the caves and additional waterfalls along the course trails or simply sit and take in the breathtaking scenery while waiting for their turn at each zip location. The views are amazing, the rush is incredible, and the experience is unforgettable.
Location:
24719 Miller Road, Rockbridge
Phone:
855-947-4386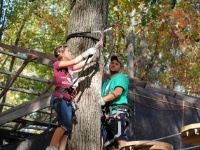 Ultimate Zipline Adventures
Established in 2019. Newly opened in 2020. Ultimate Zipline Adventures is an adventure park located in Hocking Hills, Ohio. We offer multiple activities including 2 zipline courses, 3 paintball courses and a scenic disc golf course
Location:
15103 OH-664 Scenic, Logan
Phone:
7402181029
Canoeing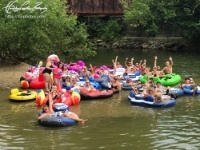 Adventure Pro Outdoors
Experience fun in the sun on the Hocking River at the tubing capital of Hocking Hills We are home tothe MEGA TUBE FLOAT on the scenic Hocking River hosted every summer in August. We offer avariety of different river trips for canoeing, kayaking, or tubing. We have over 100 brand new OldTown canoes kayaks and over 250 premium river tubes available for rent. Adventure awaits andthe river is calling you Visit us for your next Hocking Hills river adventure. Located in the Star ofHocking Hills Nelsonville, OH.Our river trips operate from May to October every day of the week, 9AM 4PM. We offer ourATV/UTV guided tours from April 15 Dec 15 every year from 8AM 5PM. Retail store and flea farmers market coming March 2021.
Location:
1299 E. Canal St., Nelsonville
Phone:
740-856-7848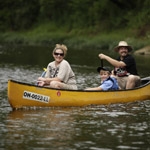 Hocking Hills Adventures
Take a break and enjoy the serenity of the Hocking Hills. Hocking Hills Adventures has the best river trips Choose a trip from two hours to two days in a canoe or kayak. Take a leisurely float with a raft or tube. Tucked away on our 200 acre property, youll find cozy camper cabins, equipped with all the outdoor necessities. You will also find spacious campsites along the Hocking River. Hocking Hills Adventures is also the perfect place to host a company picnic, birthday parties or family gatheringsCelebrating Over 40 Years of MemoriesOver 40 years alot of things have changed, we have different equipment, more river destinations, more vehicles but our commitment to exceeding our guests expectations has not. We continue to pride ourselves in providing memorable outdoor experiences that are CLEAN, SAFE and FUN. Outdoor experiences should be accessible for everyone and we strive to provide the best equipment, river trips and service to make this possible. This year were offering free seat backs on both canoes and kayaks. And, as always, kids canoe for free Join us in 2018 and be a part of the history of Hocking Hills Adventures
Location:
31251 Chieftain Drive, Logan
Phone:
740-385-8685, 800-686-0386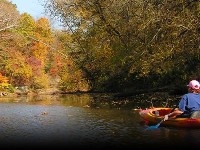 Hocking Hills Canoe Livery
Paddle the waters once plied by Native Americans and early settlers in the Hocking Hills region. Hocking Hills Canoe Livery is a full service livery with canoe, raft and kayak rentals available in a varietyof trip lengths. Special outings include Moonlight tours and great beginners trips. Group rates are available and there is a picnic pavilion perfect for outings of any size. Be sure to call for more information and reservations.
Location:
12789 State Route 664 South, Logan
Phone:
740-385-0523, 800-634-6820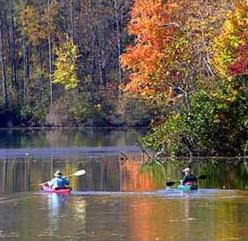 Lake Logan State Park
One of the best fishing lakes in Ohio awaits sportsmen in Hocking County at Lake Logan State Park. The lake sports northern pike, bass, bluegill, crappie, catfish and saugeye. Lake Logan is a day-use park that provides scenic picnic areas. Hiking Trails: 3/4 miles Wheelchair Accessible: No Pets Allowed: Yes Waterfalls: No Shelter House: No Picnic Tables: 10 Restrooms: Yes Swimming: YesFishing: YesBoat Rentals: Yes
Location:
State Route 278 South, Logan
Phone:
740-385-6842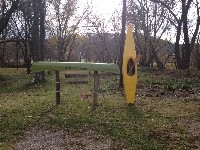 Murrays Landing Canoe and Kayak Livery
We are a family owned and operated business in Nelsonville, Oh. We have enjoyed for many years fishing and canoeing on the Hocking river. We wanted to bring that same sense of adventure and love of nature to as many of our family and friends as possible. There is no better place to create memories of a lifetime then canoeing or kayaking on the river. The Hocking River is a Class I river so its safe and enjoyable for all ages.There are two trip options. Both trips are good for beginners. The Hocking River is generally a calm smooth river with a few riffles, islands and sand bars. The stretch the trips run on is Class I. We transport you upstream and you canoe back to the building and your car with the current. All paddling times are approximate, based on the average time of an average paddler in average river conditions. Both trips run on the Hocking River. Adverse river conditions may make an alternate waterway necessary. Both trips provide great fishing opportunities.
Location:
701 W. Washington St., Nelsonville
Phone:
740-856-7848
Plane Rides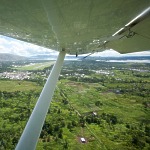 Hocking Hills Scenic Air Tours
Come fly the sky trails above the scenic vistas of the Hocking Hills and capture the wonder of the regions natural beauty. Clearly see the fascinating geological footprints preserved from antiquity.
Location:
66285 Airport Road, New Plymouth
Phone:
740-380-2031, 740-649-2207
Amusement

Artista Rock School
Artista Rock School offers private one-on-one music lessons and weekly group lessons to children ages, 8-18. Artista focuses on creative expansion of singing, playing an instrument, songwriting and all other skills needed for producing professional performances. Keep a look out for upcoming performances
Phone:
740-407-5894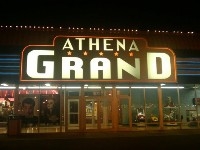 Athena Grand
Tue-Thu Hours are 3:30pm - 10:30pm, Fri-Mon Hours, Holiday Hours and Summer Hours are 12:30pm - 10:30pm. Athena Grand shows current movies, National Theatre Live, Met Opera, Bolshoi Ballet. The Athena Grand is proud to announce our affiliation with NCM Fathom and SpectiCast Entertainment. NCM Fathom, their parent company, NCM Media Networks, links more than 15,000 digital screens in more than 170 markets coast to coast, delivering the best entertainment to movie theaters across America.
Location:
1008 East State Street, Athens
Phone:
740-593-8800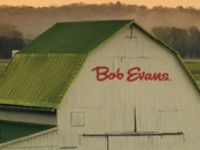 Bob Evans Farm Festival
The Annual Farm Festival held in October of every years offers a wide range of entertainment, one-of-a-kind handmade arts and crafts, farm contests, delicious local food, childrens activities, demonstrations and musical performances
Location:
791 Farmview Road, Bidwell
Phone:
740-245-5304, 800-994-3276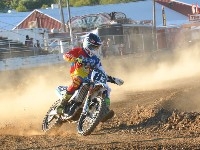 Hocking County Fairgrounds
The Hocking County Fairgrounds is home to the Hocking County Fair and the Hocking County Extension office - a branch office of the Ohio State University. There are many events associated with the racetrack and also through the extension office as a non-formal educational system.
Location:
150 North Homer Avenue, Logan
Phone:
740-385-3222
Hop N Hocking Hills
We are an indoor recreation facility featuring bounce houses, video gaming, and virtual reality We offer open play private party rentals. Our open play hours are M, W, Th, F:10am-6pm, Sa/Su:8am-11:30am. Open pay is $5 per child for the entire day. We also offer punch passes monthly passes
Location:
40 N Market St, Logan
Phone:
740-216-4529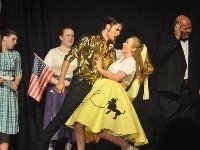 Pickerington Community Theatre
Pickerington Community Theatre is an all-volunteer organization dedicated to creating dramatic arts opportunities for all in Central Ohio. Whether it is an hilarious musical comedy or a serious Agatha Christie murder mystery, whether it is improv comedy or a multigenerational variety show, PCT has something for everyone.Our Mission is to preserve, promote, and perform all types of living theatre in the community. To welcome and encourage all those who wish to participate, help, and express themselves through the theatre, both on and off stage. This will be achieved through the encouragement of intergenerational participation.It really comes down to three things for us: Theatre. Family. Fun.Theatre: PCT produces four mainstage shows a year. We hold open auditions and welcome all, from beginners to veterans. -The plays the thing,- wrote Shakespeare, and our shows are the main focus of what we do. We also stage a variety show and have a live comedy troupe.Family: PCT is a community theatre. Our volunteers are not just participants, they are family. We build camaraderie onstage and off so you will feel you belong. Our Annual Variety Show and summer picnic are places to celebrate those who find a home with us.Fun: Whether you are in the audience, onstage, or behind the scenes, PCT is committed to making your experience fun. We work hard so we can play hard. Whether it is comedy, tragedy, or something in between, involvement with Pickerington Community Theatre is meant to be enjoyable.
Location:
538 Diley Rd., Pickerington
Phone:
614-508-0036
R Adventure Park
R Adventure Park is Logans hidden paradise for outdoor recreation enthusiasts. We are the only Polaris Adventures partner ATV rental location in Ohio, and also have three paintball fields, The Worlds Largest Family Ropes Course, and Moonshiners Mystery Shack We have a wide variety of packages to show you all the forest has to offer, and our venue is perfect for family events, concerts, and corporate outings. Come visit the park and experience a full day of fun activities, great sights, and new memories
Location:
15155 Sauerkraut Road, Logan
Phone:
740-380-1775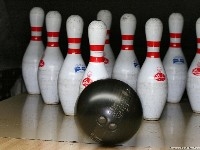 Scenic Lanes and Billiards
Location:
1333 West Hunter Street, Logan
Phone:
740-385-3879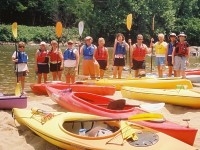 Touch the Earth Adventures
Our mission is to inspire and empower individuals through hiking and kayaking adventures, connecting us to the Earth. We offer guided kayaking trips on local waters to explore the life of the area. We are environmentally conscious and support environmental causes. Instruction is provided by trained personnel and all equipment is provided. No experience is necessary. Call for reservations and information, and visit our website for descriptions of the many special experiences we offer.
Phone:
740-591-9094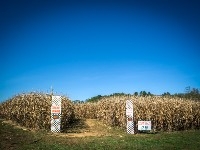 Walker Farm
The Walker Farm offers pumpkins, gourds, a corn maze and wagon rides on Saturday and Sunday in season. U-pick or select from already picked. Groups by appointment or welcome.
Location:
28800 Chieftain Drive, Logan
Phone:
740-385-6758, 740-385-6758
Family Outting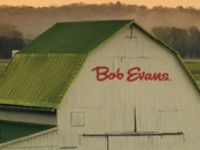 Bob Evans Farm Festival
The Annual Farm Festival held in October of every years offers a wide range of entertainment, one-of-a-kind handmade arts and crafts, farm contests, delicious local food, childrens activities, demonstrations and musical performances
Location:
791 Farmview Road, Bidwell
Phone:
740-245-5304, 800-994-3276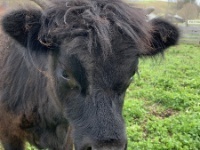 Foxs High Rock Farm
When Aaron and Cindy Fox bought the farm in the fall of 2016, they knew it was the perfect place to share their love of animals with others. Their goal is to give others the opportunity to enjoy the fun, laughter and love they enjoy daily with their animals. Visitors to the farm can rub a pigs belly, love on a lamb, or laugh at the silly antics of the goats, while cows and horses patiently wait their turn for some attention- and treats Aaron and Cindy pride themselves on having a friendly staff, a clean environment and animals that are well taken care of. They would love for you to come visit and enjoy some time on their farm right off 664 in Logan, OH
Location:
14977 OH-664, Logan
Phone:
7403700800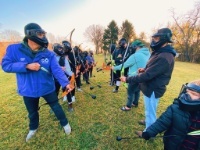 Geneva Hills Laser Tag Arena
With our Bunker Hill day-time arena and Gnarly Pine night-time area - come enjoy laser tag at Geneva Hills any time of the day Visit our website for pricing and more information.
Location:
1380 Blue Valley Rd. SE, Lancaster
Phone:
740-746-8439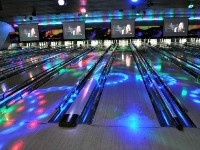 Rollerball Lanes
Rollerbowl Lanes is a beautiful 16 lane center that has been family owned and operated since 1958. With state of the art technology and a professional, attentive staff, Rollerbowl Lanes delivers the best bowling experience around. Home of Ohio University bowling classes.Come in and enjoyPool Tables - Internet Juke Box - Snack Bar - Cosmic Bowling - Awesome Sounds - Racing Lane Lights - Bumper BowlingRollerbowl Lanes is the perfect place to have a party.
Location:
28 Palmer Street, Athens
Phone:
740-593-7888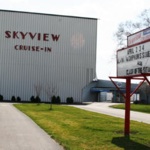 Skyview Drive-In
One of only about 396 drive-ins left in the United States The Skyview Drive-In was built in 1948 by the late Carlos Crum. Walt Effinger, an employee of 30 years, purchased the drive-in in April of 1994 from Mr. Crum. Walt continues to maintain the high standards customers have come to expect. His wife, Cathie, provides quality food and excellent customer service at the concessions stand. Together, Walt and Cathie provide quality entertainment for the whole family at very affordable prices.
Location:
2420 E. Main Street, Lancaster
Phone:
740-653-5517, 877-286-6843
Miniature Golf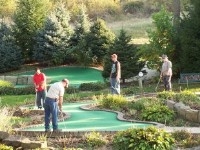 Adventure Golf at Rempels Grove
One of the most challenging and beautiful miniature golf courses you will ever play. Thousands of flowers, streams and waterfall. Great family fun. Free petting zoo. Come and enjoy one of the great American pastimes at Adventure Golf.June through AugustMonday Thursday 11:00 am 9:00 pmFriday Saturday 11:00 am 10:00 pmSunday 11:00 am 8:00 pmMay, September, and OctoberFriday 3:00pm - 9:00 pmSaturday 12:00 pm 9:00 pmSunday 12:00 pm 6:00 pmGolf season runs May through October, weather permitting.
Location:
12819 State Route 664 South, Logan
Phone:
740-385-0523
Outdoor Drama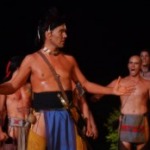 TECUMSEH Outdoor Drama
On the forested slopes of Sugarloaf Mountain early Ohio history lives again. It is the time of flintlock and tomahawk...of broken lives and broken treaties... It is a time of love and peace...of hatred and war. It is the Ohio country of the early 1800s. It is the epic outdoor historical drama, TECUMSEH
Location:
5948 Marietta Road, Chillicothe
Phone:
740-775-4100
Workshops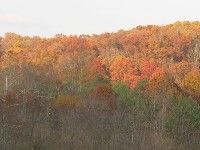 Appalachia Ohio Alliance Demonstration Area
At the demonstration site we hold events open to the community that support and carry out educational, research and outreach activities that foster an appreciation of and pride for the natural features, native plants and animals, scenic beauty and cultural and historical heritage characteristic of the Appalachia Ohio region. We are dedicated to the conservation and stewardship of our land and water as sustainable natural resources that are an asset and a legacy for our community.
Location:
25797 Bailey Road, Rockbridge
Phone:
334-399-2345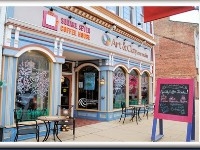 Art Clay on Main
Hours: Mon-Thu:7am-6pm, Fri:7am-10pm, Sat:9am-8pm, Sun:12-4pm. Art Clay on Main is a full-service art studio featuring Paint Your Own Pottery, Glass Fusion, Canvas Painting, Wet Clay Instruction, Wheel Throwing Studio, Summer Art Camps for children, PreSchool Picassos for younger students, and many special events. We also offer private lessons, party rentals and more.Square 7 Coffee House is a full-service coffee house, located inside the Art Clay on Main studios. Square 7 features custom-roasted coffees and espresso from Staufs of Grandview. Boasting a true European barista menu of coffees and lattes, we also have a full range of chais, loose teas from around the globe, smoothies, gourmet chocolates from Coblentz, muffins and sandwiches.Both Art Clay and Square 7 are social purpose enterprises owned and operated by Fairfield County Board of Developmental Disabilities.The Blue Shoe Art Studio, an accessible art studio for adults with disabilities, is also housed inside Art Clay.
Location:
50 West Main Street, Lancaster
Phone:
740-653-1755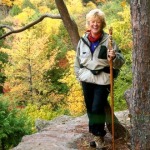 Earth Touch Workshops
Retreats for women gathering together for hiking, kayaking, birdwatching, photography, and Native American teachings for the purpose of connecting to the Earth.
Location:
PO Box 326, Athens
Phone:
740-592-3496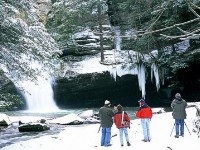 Eric Hoffman, Old Bears Den Photography
Environmental Landscape Photography Workshops. Wedding and gathering photography. Also, Hocking Hills Personal Photographer sessions for only $135.
Location:
16961 Harble-Griffith Road, Logan
Phone:
740-380-2039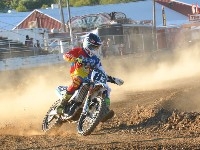 Hocking County Fairgrounds
The Hocking County Fairgrounds is home to the Hocking County Fair and the Hocking County Extension office - a branch office of the Ohio State University. There are many events associated with the racetrack and also through the extension office as a non-formal educational system.
Location:
150 North Homer Avenue, Logan
Phone:
740-385-3222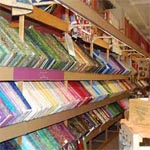 Nelsonville Quilt Company
Hours: 9:30am - 5:30pm Mon/Tue/Wed/Fri. 9:30am-6:30pm Thu. 9:30am-4:30pm Sat. Southeastern Ohios premier quilt shop. Every Wed come for Quilt Therapy. Offering more than 2,200 bolts of fine quilting fabrics, notions, patterns books. Classes and retreats are offered. Long arm quilting services available.
Location:
52 W. Washington St., Nelsonville
Phone:
740-753-3343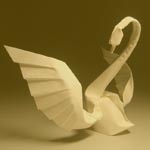 Paper Circle
Tue/Thu/Fri 10am - 4pm. Sat 11am - 4pm. Last Fri every month - 5-9pm. Paper Circle is a non-profit paper, print and book arts organization located on the historic, starbrick-lined square of Nelsonville. We house a gallery with 12 professional exhibitions a year, shop where we sell an assortment of handmade papers and other objects of art, and a creative studio which is located in the rear, in which we make paper by hand - and where we offer community workshops. Downstairs we have a screen printing shop and our O-Gami papermaking operation. Our major outreach program, Circle for Kids, takes place in the summer. In response to the lack of art education in the school from grades K-8, Circle for Kids provides the under-served area youth a summer of enrichment and learning through the arts.
Location:
35 West Columbus Street, Nelsonville
Phone:
740-753-3374