Cabins & Yurts in Hocking Hills
Woodland Retreat
Newly renovated in the summer of 2019 this spacious cabin was custom designed with interiors that highlight the beauty that only Hocking County can boast. Our Woodland Retreat cabin sits on 12 acres of private land that are the home to many majestic trees that blanket the land in seasonal splendor. Spend time in this cozy cabin recharging, resting and exploring the Hocking Hills area or host gatherings/celebrations for family and friends with ease.
Know More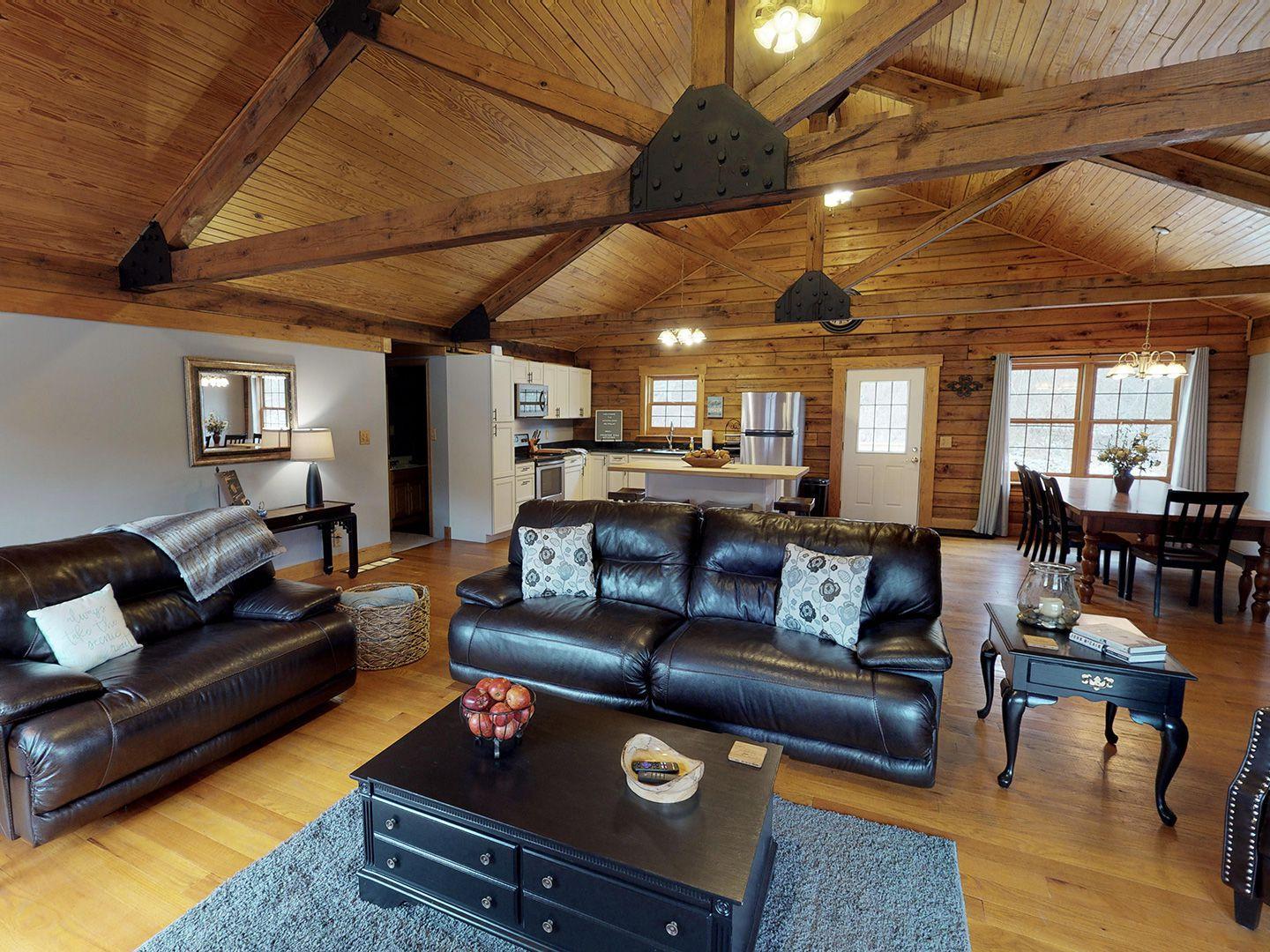 Arbor Ridge Yurt
Arbor Ridge Yurt is a hidden gem! This restful space is the perfect place to build lasting memories with you and your guests. Delight in this distinctive experience where nature enchants you with her beauty while surrounded in comfortable luxury that this modern property exhibits. Arbor Ridge brings the outdoors inside with breath taking sunlight by day and starlight by night. Glampers and traditional nature lovers will savor in the cozy comforts that is a perfect place to commune in nature.
Know More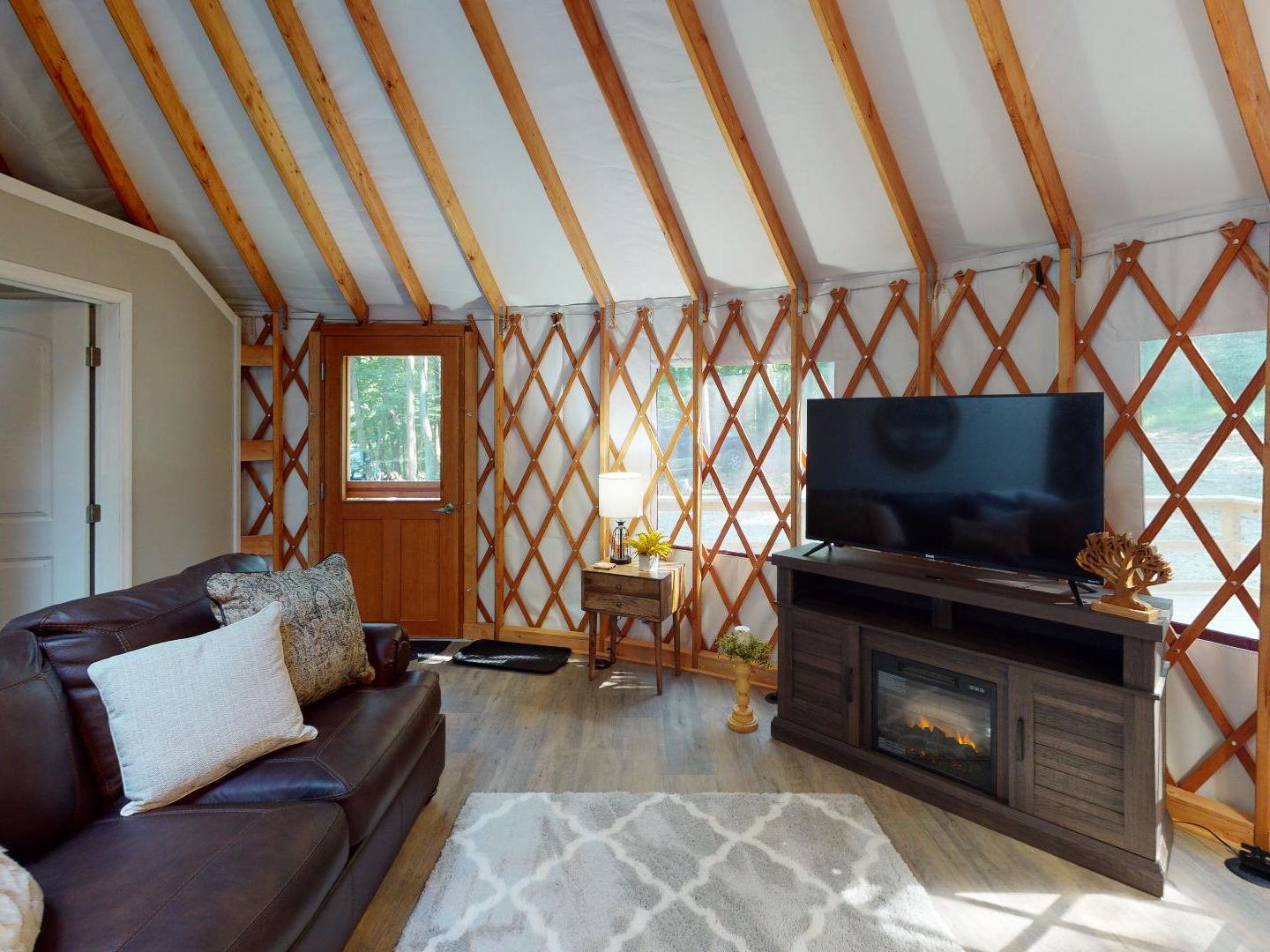 Urban Pine Yurt
Urban Pine Yurt is the perfect combination of modern comfort and a unique connection to nature. This property will delight both glamping enthusiasts and experienced outdoorsmen. The Urban Pine Yurt welcomes all aspects of communing with nature while treating you to luxury at the same time. This yurt is a 2 bedroom with a lofty ceilings (16 feet at its center point) allowing visitors to relish in natural light by day and star light by night. Urban Pine is a 30 ft. yurt with over 700 square feet of opportunity to experience luxury while enjoying respite from the hustle and bustle of city life.
Know More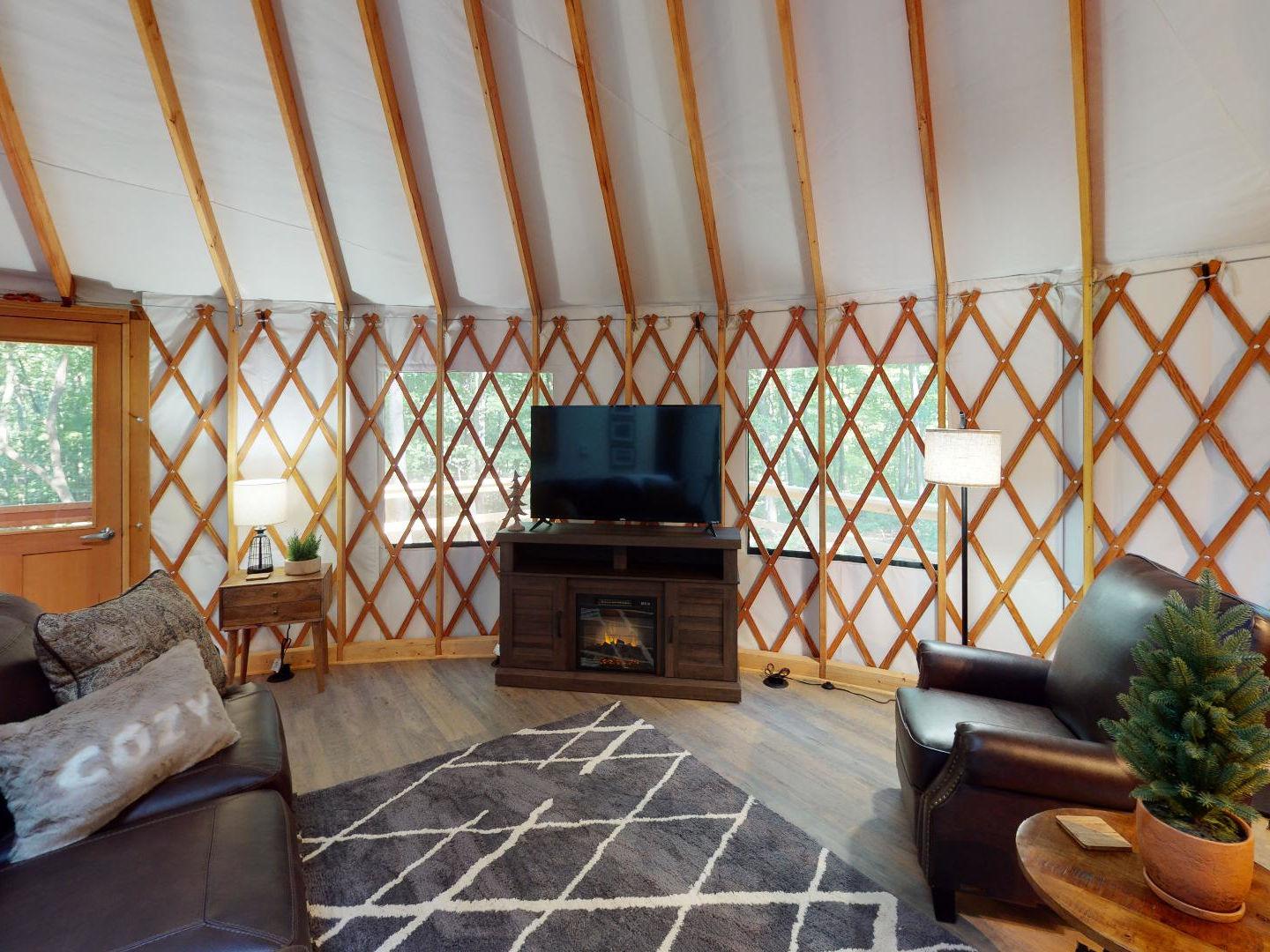 5% Off!
Book a stay between now and October 1st and get 5% OFF and FREE Firewood for your stay.
Discount automatically applied at the time of booking.
New reservations only